K A R L O V Y V A R Y:
Summer of Discontent:
Jan Hrebejk's Pelisky
---
Andrew J Horton
Pelisky (Cosy Dens, 1999) is set in the Prague suburbs over two close periods of time, Christmas 1967 and the days leading up to the Soviet-led invasion of Czechoslovakia on 21 August 1968. Sebek is a high-ranking military commander who is fiercely loyal to the Communist regime, whilst Kraus, his neighbour, is a veteran of the resistance and a true Czech patriot. Being a Czech film, one might suppose that the patriot comes out glowingly, whilst the Party man is lampooned. In this film, however, both are made to look equally ridiculous.

Whilst the fathers are locked in their own little worlds - the "cosy dens" of the title - their children try to break out of them. Michal Sebek has a crush on Jindriska Krausova, who in turn is infatuated with Eilen, a boy whose parents have emigrated to America. Their little teenaged triangle remains unresolved, but they at least remain united in their bewilderment at the older generation. Their parents are either fascinated by the latest developments in culinary equipment by plastics scientists from the GDR (former East Germany) or, alternatively, building war memorials to the Czech pilots who died in the Second World War. Meanwhile, the youngsters are more interested in Mick Jagger and the latest footwear from the West. If just living near each other and seeing their children get on so well wasn't painful enough, a marriage in the family forces the rivals to come even closer together on what should be good terms. Then the sparks really start to fly.
Pelisky has been something of an interesting success story. In the film's first 3 months, 400,000 Czechs saw the film. What is more, Hrebejk picked up two awards at the 30th Karlovy Vary International Film Festival - the FIPRESCI award and a runners-up special mention from the Crystal Globe jury - for the direction and interpretation of the film. This success will undoubtedly be replicated as the film makes the rounds on the international festival circuit (Karlovy Vary was its first festival outing). However, the film, like Jan Sverak's Oscar-winning Kolja (Kolya, 1996), is a smash hit within a well-worn and cliched genre that the Czechs seem to be showing no signs of tiring of.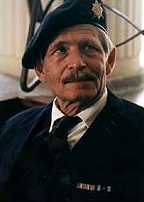 To the despair of some observers, the Czech film industry produces little these days except light comedies, fairy tales and other such films for the whole family, making Czech film Central European cinema's answer to day-time television. This is, perhaps, due to the near omnipresent influence of the state-owned Ceska televize (Czech Television) as a film production company. Ceska televize has produced some interesting films in the field of non-fiction. This year, Bernard Safarik's documentary contrasting the reality of totalitarianism with the rosy image of itself it presented, Cenzurovane sny (Censored Dreams, 1999), was a sell-out success. However, in the field of fiction films, Ceska televize's influence could well be more of a mixed blessing. The company certainly shows little evidence of having pumped money into anything which couldn't later be shown on prime-time television. The company's film-making credo is proudly proclaimed on its website, which announces that without Ceska televize Czech films would still continue to be made, but nobody would watch them. Cynics might read this as a tacit admission that Ceska televize sees its function as creating shallow and populist films which will get the maximum domestic small-screen audience, as opposed to keeping quality Czech film-making alive.
Pelisky reflects this populist trend in several ways. Firstly, its working title Hovno hori (Shit Burns) - from the book of the same name by Peter Schabak on which the film was based - was jettisoned in favour of a title more in keeping with the Christmas time TV slot the makers were aiming at. This gives some small indication of how much Czech film-makers see the small screen as an integral part of success. More importantly, the film also employs the camp, hammed-up style of acting prevalent in TV sit-coms across the world throughout the 1970s. The Czech Republic is, perhaps, unique in that this style of acting has come to be dominant in the usually classier medium of cinema and only a few Czech fiction films get made each year which manage to avoid pantomime performances.

The films weaknesses really show up when compared to Peter Timar's Csinibaba (Dollybirds, 1997), a recent Hungarian success and another light comedies which explores ambivalent feelings about being young in a Communist country in the 1960s. Csinibaba, however, manages to be inventively funny and explores new areas of wit and comedy, rather than just recycling cheap jokes which have been around for donkey's years.
The originality of Csinibaba extends into its style as well, with its slick editing, inspired musical soundtrack and crafty but unostentatious camera techniques. Although the film is about the 1960s and seeks to recreate the atmosphere of this era, it is very much a film of the 1990s. Meanwhile, there is little in Pelisky, other than hindsight, which could not have been filmed thirty years ago. As such, Csinibaba is actually a work of cinema, whereas Pelisky never quite manages to escape the small screen for which it was originally written and funded. There is nothing wrong with small-screen programmes per se - Krzysztof Kiewslowski's Dekalog (Decalogue, 1989) is a truly remarkable example of the medium at its best - and Pelisky has done well on a budget of only USD 600,000. However, when placed next to Csinibaba, Pelisky decidedly loses its sparkle.

Despite these weaknesses, as a comedy and a piece of cinema, Pelisky is still a thought-provoking work of drama. And it is on account of this that the film is likely to do better than the average Czech comedy on the international festival circuit. At a press conference with the Pelisky team at Karlovy Vary, Petr Jarchovsky, the screenwriter, explained that "it is a Czech film, but not provincial, and it has an ambition to be coherent to audiences that might find it difficult to understand this period".

Certainly, the film's domestic success has principally been with Czechs who are too young to remember that year of change. Hrebejk himself was only one-year-old at the time. However, both he and producer Ondrej Trojan insisted that the film was sincere, despite their lack of direct experiences of the time in question. Jarchovsky recounted how stories of this period were endlessly repeated during the 1970s until they became a sort of "shared memory." The purpose of Pelisky, therefore, is to facilitate this experience.

It is understandable why Hrebejk et al bring comedy into all this. The comic nature of the film gives it a universality through which it can speak about these experiences. Perhaps this is the advantage to the aged but timeless jokes it uses. Few people would go to see a documentary film about social interaction in the time leading up to the Prague Spring, but who could resist a comedy about how painfully embarrassing parents can be to their offspring?

Andrew J Horton, 30 August 1999

Click here for the second in this pair of articles on Czech comedies.

Pelisky and Co chytnes v zite in the UK

Both films will be on show at the 13th Leeds International Film Festival, which takes place 7 - 23 October 1999. E-mail them for a brochure.

Kinoeye at Karlovy Vary

The following is a list of other films shown at Karlovy Vary which have been covered by Kinoeye.

Pripyat (Pripyat) by Nikloaus Geyrhalter, Austria

Rychle pohyby oci (Rapid Eye Movement) by Radim Spacek, Czech Republic

Totalitarnii roman (Totalitarian Romance) by Viacheslav Sorokin, Russia

Tri muskarca Melite Zganjer (Melita and her Three Men) by Snejzana Tribuson, Croatia

Demony wojny wedlug Goi (Demons of War by Goya) by Wladyslaw Pasikowski, Poland

Blokpost (Checkpoint) by Alexandr Rogozhkin, Russia

Tockovi (Wheels) by Djordje Milosavljevic, Yugoslavia

Gengszterfim (Gangster Film) by Gyorgy Szomjas, Hungary

Nekem lampast adott kezembe as Ur Pesten (The Lord's Lantern in Budapest) by Miklos Jancso, Hungary

Krava (The Cow) by Karel Kachyna, Czech Republic

Okraina (Outskirts) by Peter Lutsik, Russia

Pasti, pasti, pasticky (Traps) by Vera Chytilova, Czech Republic

Kinai vedelem (Chinese Defence) by Gabor Tompa, Hungary