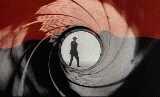 A C Z E C H S P Y S P E A K S:
Princess Diana, Al Fayed, the CIA and a Czech Spook

---
Jan Culik
Mohammed Al Fayed, the controversial owner of the London department store Harrods and the father of Princess Diana's lover, Dodi Fayed, is suing three men with CIA connections in the United States for damages of USD 6 million, the British newspaper The Guardian reported on Friday 23 July. According to the paper, a former Czech agent, Karl F Koecher, is also connected with the affair. Koecher himself, however, denies all.
The three men who allegedly tried to sell false documents are Keith Fleer, a well-known American lawyer from Beverly Hills, Pat McMillan, allegedly a former CIA agent, and George Williamson, an investigative journalist. The documents, which have now been submitted to a Los Angeles court, supposedly proved that Princess Diana and Dodi Fayed were murdered under orders from Buckingham Palace with the approval of the British secret service MI6 and the involvement of the CIA. Fleer also claimed that his team possessed a medical certificate indicating Diana pregnant when she died, and a collection of reports by foreign intelligence services, according to which Buckingham Palace was "seriously worried" by the relationship between the Princess and Dodi Fayed.
Fleer offered the documents to Harrods department store security chief John MacNamara, saying they were being sold on behalf of "trustworthy individuals." But McNamara did not take the bait. He alerted the American authorities, and a sting operation was organised by the FBI in order to catch the conspirators.
On 14 April 1998, Al Fayed sent 25,000 dollars to an account in New Mexico, as an "advance" to the conspirators. The money was withdrawn by Williamson. Fleer and McNamara then negotiated about where the documents should be handed over. The American authorities wanted this to be on American territory, the conspirators wished to hand over the documents in Prague. In the end, a compromise solution was reached and a meeting was arranged in Vienna.
According to further documents lodged with the Los Angeles court, Fleer told McNamara to place the remainder of the 20 million dollars in an anonymous account in the Austrian Kreditanstalt bank. On 22 April 1998, McNamara travelled on Fleer's instructions to the Hotel Ambassador in Vienna and sat at a table with a view of Kartner Strasse.
At half past two, one of the conspirators approached him and introduced himself as George Mearah. This was Le Winter. Another meeting was arranged for later that afternoon. During this second meeting, Le Winter was arrested by the Austrian authorities, supported by the FBI. In Le Winter's hotel room, the police found a US government diplomatic bag and in it, counterfeit CIA documents, a pistol with ammunition and USD 10,000 in cash. But at least two conspirators, according to The Guardian, escaped.
One of them is alleged to be former Czech spy Karl F Koecher, a well-known figure in the international espionage community. Kocher is known as a master spy who penetrated the CIA in the 1960s and worked for twenty years within it as an agent for the Communist Czechoslovak secret service and the Russian KGB.
Today, only government officials know Koecher in the Czech Republic, but in the United States he is a relatively well-known, James Bond figure. After he was betrayed and arrested in 1985, he was, on Gorbachev's recommendation, exchanged for the Russian human rights campaigner Anatoly Shcharansky in the last of the highly publicised Cold War exchanges which took place on Potsdam Bridge between East and West Berlin.
At the end of the 1980s, Koecher was employed as an analyst at the Prague Institute for Economic Forecasting, along with former premier Vaclav Klaus and current premier Milos Zeman. Since the fall of Communism, Koecher has retired, although he still advises Czech businessmen how to find their way through the post-Communist jungle of the current Czech Republic.
Koecher is known to have booked a room in the Hotel Stadt in Bamberg for Le Winter. He is also alleged to have set up the account where Al Fayed's millions were to be lodged. Koecher, however, is not being sued by Al Fayed in America.
The seventy-year-old Le Winter was sentenced to thirty months imprisonment for attempted fraud last October. Later, his sentence was increased to four years. In the United States, the FBI is also investigating charges of fraud, connected with the original USD 25,000, sent to New Mexico, as well as the attempt to obtain USD 20 million from Al Fayed under false pretences.
In letters, which were published in the Czech Internet daily Britske listy last week, Le Winter says that he is convinced that the documents he was trying to sell Al Fayed were genuine. He also argues, in written requests for help to the Austrian President, that both he and Austria have been used by the Americans in order to sweep the whole affair under the carpet. Al Fayed also says that the CIA interceded in America and prevented a trial with the fraudsters so that it would not become public knowledge that the CIA has been "implicated in the murders of Dodi and Diana."
By launching this lawsuit, Al Fayed wants to draw public attention to the fact that the American authorities, for some reason, refuse to deal with this matter in the criminal courts. Al Fayed is a keen supporter of conspiracy theories around the death of his son and possible daughter-in-law-to-be. Cynics might argue that his anti-establishment stance is connected with his perpetually thwarted attempts to become a British citizen.
After Le Winter's denials, Koecher responded in person. In his long explanation, also published in Britske listy last week, he denies he participated in the conspiracy. Koecher writes:
As you know, I have not been named among the accused in Los Angeles. I know Le Winter, but he is a mere acquaintance. Some time in mid April 1998, he telephoned me from California, saying that he was travelling to Vienna on some business and asked me whether I would like to meet him there. He said he would pay for my hotel and I would then take him to Prague. I accepted the invitation, and on his request I also booked a room for him and for me in a little hotel where they know me. This is where I met him on 20 April 1998 at two pm.
He first told me off that I had booked him into a feeble hotel which was unsuitable for his needs. That afternoon and then also at dinner, to which he invited me, he told me about the death of Diana and Dodi. He insisted they had been murdered by an Israeli commando at the request of MI6 and according to the wishes of someone from the Buckingham Palace. According to Le Winter, MI6 also asked CIA for help in this matter, but the CIA refused to help, although they did help with following Dodi and Diana in the USA. Then he said that he had (unspecified) evidence to prove this and that serious money could be earned from it. When Le Winter told me all this, he gave the impression of a rather excited and highly-strung person, who differed very much from the laid back Le Winter I used to know.
When he said that the documents could be sold to Al Fayed, I had had just about enough. I told him that it was all an amazing load of old rubbish and that I was surprised that he told things like that to somebody like me who has experience of work with secret services. I warned him not to try to disseminate his views because nobody was going to believe them.
On the following morning I told him that I had decided to cut short my stay in Vienna (he had wanted me to stay until the end of the week). I told him I was not going to take him to Prague and that I was going to leave on the following day, Wednesday morning. In the evening, I told the hotel I was leaving on Wednesday morning 22 April and around ten o'clock am, I cleared my room.
On that morning, however, something interesting happened: early in the morning I heard somebody banging on the door of Le Winter's hotel room. I looked out and I saw and unknown man who entered Le Winter's room. After I had cleared out my room and when I was leaving the hotel at about ten o'clock, Le Winter was sitting with the stranger in the breakfasting room.
I told Le Winter that I was leaving, but he asked me to join them for a moment, saying that Pat was an old CIA hand and that he wanted to meet me. We spoke for about twenty minutes, during which Pat made the genuine impression of a CIA "insider." He also knew a surprising amount about me.
Then I got up, saying that I wanted to eat something before my journey back, and he asked whether he could join me. The time was approximately 10:30. We went to Trzesniwsky to eat some canapes, we talked on non-committal themes and we parted at about 12.
This stranger was much later, partially with my help, identified by MacNamara as Pat MacMillan, one of those that Al Fayed is now suing.
At about 1 pm, I reachedmby car, parked outside the centre of Vienna, and started my journey to Prague. I had spent less than 48 hours in Vienna. I went back slowly, through Trebon in South Bohemia and got home at about 6pm. I felt that was the end of it.
But, of course, it was not. In the meantime - as I later learned from the Austrian newspapers and from Al Fayed's Harrods security chief MacNamara, Le Winter had agreed a meeting with MacNamara in Vienna for two o'clock in one of the best Vienese hotels, the Ambassador. I did not even know MacNamara was in Vienna.
There they agreed another meeting for 7:30, at which Le Winter was to hand over the documents to MacNamara, confirming his version of the death of Diana and Dodi and collect the bank books with Al Fayed's millions.
In the evening, Le Winter was met by a commando unit from the Austrian organised crime squad, as well as by FBI and CIA agents (MacNamara had informed FBI months before the Vienna meeting). On his arrival, Le Winter was arrested and ended up with four years imprisonment.
Even though you might not want to believe my explanation of how I got entangled in the affair, at least one thing should be clear: I would really have had to be a Houdini to be one of the "accomplices who had escaped" from the Ambassador Hotel. By the time of the arrest, I was in Prague, which can be confirmed by my wife and by one acquaintance who telephoned our home after six o'clock. I have a stamp in my passport, dated 22 April, but it does not give the hour of crossing the border.
After his arrest, Le Winter told the Austrian police during interrogation that, in his view, I had left Vienna some time around 11 o'clock on Wednesday 22 April.
A few months after Le Winter had been arrested, I was invited to London by MacNamara. I realised that it was risky for me to go to London, but I believed that MacNamara, as a former Chief Inspector at Scotland Yard, was a first-rate professional. Taking that risk turned out to be very sensible: MacNamara realised that I had not been in the Ambassador Hotel with Le Winter and that he had not dealt with me before. He saw that I had only booked the hotel and had gone to Vienna because Le Winter tried to use me.
Anyway, as a former intelligence officer, I would hardly have been so idiotic as to book a hotel for myself and Le Winter in my own name (and stay with him there as well) had I known what he intended to do in Vienna. Also, I never opened any account for any Al Fayed money. I think this is a distortion of Le Winter's testimony to the Austrian police: he said he had invited me to Vienna in order to make use of my knowledge of the Austrian banking system (although I possess no such knowledge).
It is not true that I have been charged by the Austrian authorities. The Austrian authorities are currently conducting a preliminary enquiry whether or not to charge me.
But the whole thing seems to be suspect. I think that the Austrian authorities well know that I had nothing to do with the whole matter, not only because I was not in the Ambassador Hotel (otherwise they would have arrested me) but also from Le Winter's original testimony.
In truth, I feel the Austrian authorities do not wish to search for the real organisers of this conspiracy. For instance, the Austrian authorities were inexplicably not capable of identifying McMillan on their own.
When it all started exploding, and the Austrian newspapers began slandering me (as "Le Winter's accomplice"), I hired a good Prague lawyer, and through him I offered to meet the Austrian investigators at the Austrian Embassy in Prague and to tell them all I know about the matter. They wrote back saying they were not interested.
To date, they have also failed verify with MacNamara that he did not meet me in the Ambassador Hotel, and they have not questioned the witness who can confirm my Prague alibi.
Al Fayed maintains that the CIA prevented the trial of fraudsters from taking place in America, so that it would not be revealed that the CIA had participated in the murders of Dodi and Diana. I am sure this is an exaggerated claim. I worked as a Soviet bloc spy within the CIA, and I think it is absolutely out of the question that the CIA (or the British or the Israeli secret services) would get involved in anything like this as an organisation.
However, it cannot be ruled that that one of their individual agents was bought by a group of extremists who organised the murder of Diana and Dodi. If this is true, it is quite possible that the secret service where such a hired murderer has worked would make every effort to hide this. Nobody would believe that only one maverick agent was involved and not the whole intelligence organisation, whose reputation must be defended in the interest of national security.
I personally think that something like this has really happened, and it is quite possible that Le Winter's operation was a disinformation operation, designed to cast doubt on possible true revelations about how Diana and Dodi died. It is quite incredible that no American authorities have begun an investigation of Le Winter's operation, in spite of the fact that the forgery of government documents is a very serious federal crime.
I am normally silent, but this has been a little too much for me. I have been dragged into this conspiracy probably in order to create a smoke screen behind which the true culprits could hide.
I am no Cold War monster. What do you really know about my work in the Czech secret services? Do you know, for instance, that I was threatened with physical liquidation in 1976 when I refused to accuse Vaclav Havel and his people from his dissident circles at a news conference in Prague of being CIA agents and that I was excluded from the secret service for five years because of this?
Would you have had that courage?
And don't you think that if a totalitarian empire disintegrates after it started being dismantled from top, there must have been people in its establishment who tried to dismantle it for years? And that the secret service must have been the primary undermining influence? I was one of the main sources of information of the East European secret services.
Why must an intelligence officer working for the secret service of the former regime be automatically regarded as an enemy of democracy? Don't you think that in that position one can do much more for the cause of democracy than by signing petitions? And that this also demands much more courage? Why do you think that Gorbachev personally asked for me to be exchanged for Shcharansky? Because I was against his efforts to reach agreement with the United States or because I supported these efforts?
Koecher's version of events is confirmed by Jeff Steinberg from the Executive Intelligence Review, who is close to the Al Fayed people and who is one of the most well known journalists asserting that Diana and Dodi have been murdered.
Jan Culik, 31 July 1999
The author is the publisher of the Czech Internet daily Britske listy.
Other Articles by Jan Culik in CER:
Nova TV: Commercial success or embarrassing failure?, 2 August 1999
Book Review: Martin Fendrych's Jako ptak na drate, 26 July 1999
A Concrete Example of Muddy Thinking in the Czech Press , 19 July 1999
Press Freedom under Threat, 12 July 1999
Corruption at the Czech Law School, 5 July 1999
The Czech Malaise, 28 June 1999