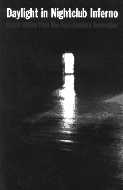 B O O K R E V I E W:
Daylight in Nightclub Inferno:
Czech Fiction from the Post-Kundera Generation
---
Kathleen Hayes
Daylight in Nightclub Inferno: Czech Fiction from the Post-Kundera Generation
Ed. Elena Lappin
Catbird Press, North Haven, CT, 1997
ISBN: 0-945774-33-8
This collection has a number of shortcomings, as one might guess from the infelicitous title. Nonetheless, it constitutes a worthwhile addition to any library - public or private - of Central European literature in translation. There are several reasons for this: some writers appear here in English translation for the first time; the volume provides an overview of what is currently being published in Czech; a number of the stories offer insight into Czech culture and history, in particular that of the Normalization period; and some of the material gives evidence of striking talent.
There are some pleasant surprises in the volume. First and foremost, one must mention Jiri Kratochvil's contribution, "The Story of King Candaules" (1994). Some American university students who read this short story at the end of a twelve-week course on Czech literature in translation preferred it to all other works studied that term, rating it above such obvious favorites as Bohumil Hrabal's Too Loud a Solitude (Prilis hlucna samota, 1976) or Milan Kundera's The Joke Zert (Zert, 1967). Kratochvil's clever work of fiction continues to entertain and offer new possibilities of interpretation even after several readings. The translation (by Jonathan Bolton) is successful: one does not find the Czech original awkwardly poking through the English version. One can only hope that more translations of Kratochvil's works are in progress.
"Quail" (Krepelice, 1993), the contribution from Tereza Bouckova (translated by Caleb Crain), printed as a small book in Czech, also adds to the value of the collection. This is in part because so little fiction by Czech women writers has appeared in translation. The author herself rejects the feminist label, but this particular piece does treat the problems faced by women under Communism and, indeed, could almost serve as a sociological-cultural source. This unsentimental work has the form of a prose poem.
The short story by Daniela Fischerova, "Letter for President Eisenhower," (translated with gusto by Neil Bermel) is an amusing and ironical piece about a fatuous young girl's first sexual and artistic experiences (a theme also treated in Halina Pawlowska's contribution). The excerpts from Jachym Topol's novel Sister (Sestra, 1994) are intriguing, recalling Anthony Burgess' A Clockwork Orange (1988). The translation, by Alex Zucker, who is currently working on translating the whole novel for Catbird Press which will release it this fall - is particularly effective.
Mention of excerpts, however, brings me to the subject of the collection's shortcomings. A number of the pieces included are selections from longer works; this practice of excerpting does not do justice to the original work and leaves the reader perplexed. This is the case in particular with writers as accomplished as Daniela Hodrova and Alexandra Berkova. Perhaps it would have made more sense to include only short stories in this collection, even if that meant omitting several major contemporary Czech authors (a number of whom have been left out anyway).
Another problem with the collection is that it attempts to present an overview of the "best and most representative young Czech writers," as the jacket cover proclaims. It labels these writers the "post-Kundera" generation. But it is not at all clear in what sense they are "post-Kundera." Does one measure this by date of birth or style? A glance at the biographies at the back of the book informs the reader that some of the writers are the same age as Kundera (Kundera was born in 1929). "Young writers," a category one might define arbitrarily as writers under fifty, are underrepresented in this collection.
Several translations in the volume appear to be rather rough, sometimes copying the syntax of the Czech original, and this interferes with one's appreciation of the stories. This occasional linguistic awkwardness is particularly noticeable, for example, in the excerpt from Michal Ajvaz's The Other City (Druhe mesto, 1993), although the same translators cope well with the Hodrova text. I wonder if translators would not be justified in occasionally omitting adjectives and adverbs (e.g. "oppressive horror" on p. 83), or rephrasing expressions which are hackneyed in the original (e.g. "piercing white light," on p. 84, or "white flowing gown," on p. 85).
Some of the selections are disappointing. It is hard to tell if Pavel Brycz, in his "Dance on the Square," (from Hlava Upanisady, 1993) is ironizing the narrator of the short story in the same way that the character Ludvik is ironized in The Joke. At any rate, one cringes when reading passages such as: "Leona stepped up to the large mirror and looked at herself, at the way the narrow black skirt clung appealingly to her gorgeous little ass. Leona has a backside like an onion. I always cry when I cut into her." (p. 208)
Likewise, one is really not sure if Halina Pawlowska, in her Thank You for Each New Morning (Diky za kazde nove rano, 1994), is deflating or unconsciously reflecting anti-Semitic stereotypes (cf. the depiction of the "little old Jew," publican and former brothel-owner, on pp. 186-7; this figure is a familiar topos in Czech literature of the nineteenth century).
It is practically inevitable that one will have reservations about one piece or another in a volume of this sort. The collection does, however, include both entertaining and "serious" literature, to borrow the categories which Michal Viewegh uses in the excerpts from his Sightseers (Ucastnici zajezdu, 1996).
RELATED LINKS:
Daylight in Nightclub Inferno: Czech Fiction from the Post-Kundera Generation is available for purchase online from Amazon.com.
See the CER Book Shop for more online literary purchases of Central and East European works.