Vol 1, No 17, 18 October 1999

Helsinki on
the Horizon
With last week's publication of the EC Progress Report, Europe is now gearing up for the critical European Council meeting in Helsinki in December, where the Eastward expansion of the European Union will be at the top of the agenda.
Aiming to please Brussels
EUROPE:
SUMMARY OF THE NEW
EC PROGRESS REPORT
Last week, the European Commission issued its annual Progress Report evaluating the efforts of the applicant countries in their quest to join the European Union. The CER team summarises the huge report both as a whole and as it pertains to each country in the region.
EUROPE:
Grinning and Bearing It
Gusztav Kosztolanyi
For Hungary, like many other countries of the region, talk of EU entry dates goes beyond mere number-crunching; European integration continues to be seen as the sole means of guaranteeing peace and prosperity.
EUROPE:
Masochistic Murmur
Kazi Stastna
The EC's evaluation of the Czech Republic was miserable as everyone expected. But rather than leading to a public debate about much-needed reform, the EC Report only seems to be driving those in Czech politics and the media to sigh "We told you so" as loudly as possible.
EUROPE:
Symbolic Meeting of "5+1"
Mel Huang
Estonian Foreign Minister Toomas Hendrik Ilves brought together the so-called "5+1" group of front-running EU aspirant countries, trying to unite this group before the Helsinki summit of the European Council.
EUROPE:
Newslinks:
Tory Threat to EU Expansion?
Nikhat Rasheed
The Conservative Party in the UK has suggested it may disrupt EU expansion if they comes to power. Here are key links to related articles.
EUROPE:
Newslinks:
Brussels and Prague
Robert Young
Links to a selection of articles and resources dealing with Prague's lacklustre drive to attain EU membership.

---
Forum 2000
Every year, the great and the good of this earth join Vaclav Havel at Prague Castle for a few days of salmon munching
and discussion of the world's problems. CER's roving interns had a look around and spoke to one of the conference's less pretentious participants.
COMMENT:
Imposing Visions
Heather McDougall
At this year's Forum 2000 conference, Elie Wiesel made a rather disturbing comment
COMMENT:
High on a Hill
Robert Young
Once downtown, I realized that the "great minds" were probably still up there at
| | | |
| --- | --- | --- |
| in his otherwise noble opening speech. He stated that the answer to the pain caused by tyrants of the past is to "impose a different vision of globalization, a vision of conscience." Impose? | | the Castle doing what they had been doing for the previous two days: networking, promoting their new books, spouting their ideas... Then I looked at the busy Prague streets around me; not one person even glanced up there. |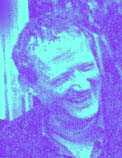 I N T E R V I E W:
A Different Sort of Dissidence
Adam Michnik on Poland today
Joanna Rohozinska
Adam Michnik, former Polish dissident and current editor-in-chief of Gazeta Wyborcza, one of the best-selling and most respected dailies in Europe, has been a regular at Forum 2000. He stands out among the crowd of world "thinkers" not only because his place at the discussion table

SPEECH:
The Return to History
I would define this decade as an achievement, but also as a kind of difficulty.
Adam Michnik

is usually graced by a pint rather than the customary bottle of mineral water but also because his straightforward yet jovial air is rather at odds with the prevailing obtuse, infuriatingly "intellectual" environment. CER caught up with a slightly spirited Michnik at the conference and posed a few questions.

---
CER's Regular Columns:

A WESTERNER'S (SURVIVAL) GUIDE:
The Czech Dilemma,
or the Merits of Honesty
Tomas Pecina
In the Czech Republic the lesson of the past decade has been that honesty does not pay.
BALKAN ENCOUNTER:
The Myth of Greater Albania
Sam Vaknin
Albanians are keen to perpetuate the myth of Greater Albania; however, reality doesn't support such a concept.
MIORITA:
The Carpathian Godfathers
Catherine Lovatt
Local businessmen and mafia gangs have come into violent conflict in Brasov.
KALEIDOSCOPE:
The Flutter-by Effect
Vaclav Pinkava
A short discussion of chaos theory, Czech fairytales and, in a roundabout way, Czech politics.
CULIK'S CZECH REPUBLIC:
Reminiscing Revolutionaries
Jan Culik
Last week's historians' conference in Prague dedicated to the tenth anniversary of the Velvet Revolution seems to have been little more than a celebratory feast run by victors. The losers were no where to be seen, and participants were not expected to ask questions of the old revolutionaries - just drink a toast to them.

---
Kinoeye

O U T O N V I D E O:
The Revolution Was Televised
Harun Farocki and Andrej Ujica's Videograms of a Revolution

When Romania rose up against Ceausescu in 1989, the TV cameras were there to capture it all. Now, diverse pieces of footage have been edited together to produce an account which begs comparisons with the most famous screen depictor of revolution - Sergei Eisenstein.

Ray Privett

THE KINOEYE ARCHIVE
Resources on Central and East European cinema.

---
Books and Literature

B O O K R E V I E W:
Two by Ewald Murrer
James Partridge
Two books by Czech writer Ewald Murrer, The Diary of Mr Pinke and Dreams at the End of the Night, are rather disappointing. The fact that Murrer is considered by some in the Czech literary world to be a writer of standing just reflects badly on the current standard of literature in the Czech Republic.
S U P P L E M E N T:
The CER Book Shop:
Books about Central and Eastern Europe
Have a look at CER's list of books on the region - all available from Amazon.com. The list is divided into five subject headings: cinema, literature, politics, history and economics.

---
M u s i c

I N T E R V I E W:
May it Fill Your Soul
Sue Bagust
Professor Timothy Rice has spent the last thirty years travelling around Bulgaria, collecting folk music and talking to musicians. He has also produced a book and accompanying CD which offer a glimpse of how life, politics and music are inter-related in Bulgaria.
Article contains audio samples!
S U P P L E M E N T:
The CER Music Shop
In co-operation with Amazon.com, Central Europe Review offers you this on-line shopping supplement.

---
O n D i s p l a y
T H E A T R E:
The Sixth Next Wave
Prague's Next Wave theatre festival
Catherine Miller

It may seem paradoxical for a festival of alternative theatre to announce itself as something of an institution, taking place for the sixth time in October of this year, but this apparent contradiction in fact epitomizes Prague's Next Wave theatre festival. While the performers were evidently striving to produce something "new," for the most part, their creations served only to confirm the adage that no such thing exists in the world.

EVENTS:
Coming Up in the UK
Andrew J Horton
Details of selected Central and East European cultural events in the UK over the next few weeks.
CULTURE ROUND-UP:
Poland's Week in Culture
Wojtek Kosc
Highlights of cultural events in Poland for the week starting 11 October 1999.

---


EU UPDATE: EC Progress Report issued for the Central and East European applicant countries.

---