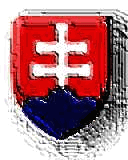 C E N T R A L E U R O P E A N N E W S:
Slovak News Round-up

---
By Frances Bathgate
Last week, the week starting 28 June 1999, the government was embarrassed by large numbers of Slovak Roma claiming asylum in Finland, protests organised by teachers and pharmacists, and accusations of bugging by the secret services, SIS.
Over 400 Slovak Roma have applied for asylum in Finland in the past week, prompting warnings to the Romani population from Pal Csaky, Deputy Premier, against 'ethnic tourism'. Paavo Lipponen, the Finnish Premier, has called for an investigation into the way Roma are treated in Slovakia, and he suggested that the present situation could cast doubt upon Slovakia's entrance into the EU. "It is out of the question for countries where things are not in order to be admitted to the EU," he said. There are also fears that Finland may introduce visas for travellers from the Slovak Republic.
It seems that the Movement for a Democratic Slovakia (HZDS - the primary opposition party) has gathered 367,000 signatures calling for a referendum on the Minority Language Law (see related article in this week's CER here), according to spokesman Marian Kardos. 350,000 signatures are needed for a referendum to be called. However some political observers claim that the referendum would not be legal. Eduard Barany, director of the Institute of State and Law at the Slovak Academy of Sciences, claims that "Calling a referendum on minority language use would violate the Constitution." The Constitution does not allow referendums to be called on issues relating to human rights or civil freedoms.
President Rudolf Schuster has called for an investigation into the sale of a controlling share of Nafta Gbely to the American Cinergy company by owner Vladimir Poor. The government had intended the shares to be transferred to SSP, the state gas company.
The secret services, SIS, have been accused of continuing their bugging activities after the release of news of the sale of shares.
On Friday, 1,500 teachers protested against plans to reduce their numbers by 16,000.
Slovak pharmacies plan to close on 6 July to protest against the debts of 6.5 billion Slovak crowns owed them by health insurance companies.
Frances Bathgate, 27 June 1999