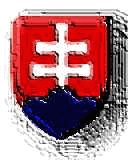 C E N T R A L E U R O P E A N N E W S:
Slovak News Round-up

---
By Frances Bathgate
Another week in Slovak politics saw the government continuing to wrestle with the consequences of the past.
Charges have been brought against Gustav Krajci, former interior minister and now a deputy chairman of the Movement for a Democratic Slovakia (HZDS), the leading opposition party. Krajci was accused of deliberately printing and stamping ballot papers for the NATO membership referendum without the 'fourth' question concerning the direct election of the President. Krajci was denied parliamentary immunity from prosecution in February.
The minority language bill, a requirement for entry into the EU, has been approved by the government despite the lack of backing from the Hungarian Coalition Party (SMK). The Slovak National Party (SNS) organised protests against the bill in Bratislava on Wednesday. About 1,000 people attended. Notable in his absence was the chairman of the party, Jan Slota, whose controversial comments about his colleagues in the party made headlines last week.
Although absent from the demonstration, the hapless Slota has not remained absent from the news. He has been accused of leaking secret service (SIS) information. He has defended rather than denied the action.
US company Cinergy has acquired a significant stake in Nafta Gbely, a section of the monopolistic gas industry with massive underground storage facilities. Nafta Gbely was privatised in 1996 under conditions which provoked great controversy.
Frances Bathgate, 27 June 1999