---
Hungary Index
The following is a list of Hungarian films available on VHS. Those marked [NTSC] are available in the NTSC format. These videos are intended only for use on American and Canadian machines (although in practice European machines designed to play PAL VHSs can often handle NTSC tapes, sometimes with loss of quality involved) and are sent from the States.
Those marked [PAL] are available in PAL format and are dispatched from the UK. Whilst European machines can often handle American tapes, the converse is not true.
At present there are no Hungarian DVDs available through Amazon. Watch this space, though.
Hungarian Films on VHS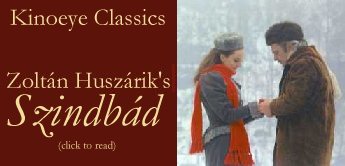 ---
Compiled by Andrew James Horton and C Louis Sabino