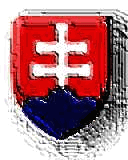 C E N T R A L E U R O P E A N N E W S:
Slovak News Round-up

---
Frances Bathgate
Finland has introduced visa restriction for Slovak citizens after a sudden wave of Slovak Romani citizens seeking asylum arrived in Finland last week. However, the recriminations continue as leaders of Romani groups call for the resignation of Deputy Premier Csaky after he suggested that the exodus was organised to jeopardise Slovak chances of entering the EU with the first wave of candidate countries. Finland was also criticized by Romani groups for its discriminatory measures.
The Minority Language Bill passed its first reading in Parliament with 74 out of 138 delegates voting in favour. The bill is a necessary requirement for entry into the EU and was approved despite the opposition of the Hungarian coalition (SMK) and Slovak nationalist parties.
Under the newly approved bill, the government would provide compensation to Slovak victims of Nazi persecution. The compensation would be paid to survivors of labour and concentration camps or to their living relatives. 70,000 people were deported during the Second World War, most were Jews, but there were also resistance fighters and members of other select groups persecuted by the Nazis.
1,000 pharmacies were closed on Tuesday in protest against debts owed by the health insurance companies.
Marian Jusko has been appointed new Governor of the National Bank of Slovakia. He has stated that he will not loosen the present monetary policy.
Frances Bathgate, 11 July 1999