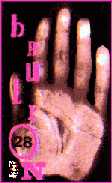 M E D I A:
A Different Kind of Paper
The alterative press in Poland
---
Wojtek Kosc
The alternative press is nothing new in Poland as, for many years, there were magazines issued independently of the Communist system which discussed how to dismantle it. Now, however, the meaning of the term "alternative press" has changed. It is no longer associated with politics, but has diversified to almost exclusively cover arts, literature and ecology. Of course, technically speaking, there are still alternative political magazines, but they are often considered as extremist or affiliated with a particular political party rather than truly alternative.
There are only a few alternative magazines which have retained a relatively high circulation in recent years, or enough to at least cover their publishing expenses. For example Mac Pariadka, one of the more well-known publications, has a circulation of around 2000, although it is difficult to get accurate figures for the majority of these publications.
The overwhelming majority have proved to be ephemeral, even if they are noteworthy. Additionally, only a handful appear regularly. On the other hand, nearly all of them have their Internet versions which appear alongside print versions (though often the Web version is neglected and not updated while the print version is published regularly). Also there are a number of Internet-only alternative publishing enterprises, but the majority also prove to be rather transient with their pages greatly out of date.
The topics being written on are, as mentioned, mainly arts, literature and ecology. There are magazines which concentrate on only one of these areas while a number combine some, or all of them. In many cases these magazines target a very limited audience, often people from the local area in which a magazine appears. Of course, thanks to the Internet, this limited coverage is only characteristic of the print versions.
Some magazines are known - and even thrive - nationally. Mac Pariadka (Mother of Order), is a peculiar example of an alternative magazine which covers fine art and music (in the form of reviews and criticism) and carries anarchist texts. Due to its anarchist nature Mac Pariadka escaped marginalization, the fate for many papers oriented exclusively to the left or right wing. According to its editor(s) (it is edited by the OLE (Citizens' Ecological League) Collective, and no names are given), Mac Pariadka is funded entirely from private sources with its pages intended to serve as a medium for exchanging views and information between "freedom society circles" involved in the Freedom movement.
Their magazine contains several absorbing pieces. These vary from texts of a socio-political nature to cultural or religious ones. Although the Internet site of Mac Pariadka is not updated regularly, it contains a number of interesting, albeit controversial, articles on the "freedom society." The popularity of Mac Pariadka stems from its radical profile, always likely to attract young people. However, many of the articles, although advocating anarchism, present a strong theoretical background, be it in philosophy, art theory or political science. Readers can also find translations from Western "freedom society" thinkers, such as Christian Michel, David King or Carl Watner.
bruLion is another well-known publication. Its editor, Robert Tekieli, made headlines some time ago when he was called to the governmental Council of Culture. To many, this represented a symbolic change in cultural thinking in Poland, a new period in which one of the "angry young men" was to take part in making the state's cultural policy. By that time however, bruLion itself had undergone a major shift in its principles, turning towards religion, increasingly manifesting the conservative views of its contributors (though it had always leaned in that direction). bruLion marked Polish socio-cultural reality with such force, that the mainstream media even coined the term "bruLion generation" to describe quite a number of people who were, or still are, publishing there - Jacek Podsiadlo, Andrzej Biedrzycki or Krzysztof Varga, to mention but a few.
While Mac Pariadka and bruLion are more concerned with what happens in Polish society, though from totally different points of view, the majority of alternative publications are primarily concerned with art. Whether it is the outcome of young people's disappointment, which, as indicated in recent polls, seems to rapidly be changing into utter disgust with politics or of difficulties experienced when it comes to writing on complex socio-political issues, remains an unresolved question.
Art magazines are numerous. Their circulations are minute, and very often, they are made just for the sheer pleasure of doing it. Of those which have managed to survive, Lampa i iskra Boza (The Lamp and the Spark of God) is an interesting one. Its editor, Pawel Dunin-Wasowicz, managed to gather on its pages many of the young poets and writers who were either too shocking for the noble publishing houses, or wished to remain truly "alternative" and therefore wanted nothing to do with mainstream publishers. Lampa publishes mainly poetry and short stories, infrequently giving accounts of what is happening on the music scene.
Reputedly the best magazine, however, is FA-Art, a literature magazine edited by Konrad C K'der. Professionally made, it is certainly no "zine," and its serious approach to literature has earned it a respected position in the alternative press market - even if it might be more accurately defined as a low-circulation mainstream publication. Two things seperate FA-Art from the rest of the alternative press (and not only the art publications): a finely honed programme, which means focusing mainly on the post-modern character of young Polish literature (most FA-Art authors were born in the 1960s and 1970s) and a self-proclaimed emphasis on literary criticism "as opposed to other literary periodicals." It publishes young writers and poets (such as Kinga Dunin, Jan Sobczak and Marcin Swietlicki) as well as those already established on the market (such as Zbigniew Herbert and Marek Kolakowski). There are also translations of works by such varied figures as Walt Whitman, Milan Kundera or Flann O'Brien.
Another publishing niche where the alternative press blossoms is ecology. A number of publications appear in this category, but there is one magazine which stands above the rest. Zielone Brygady (Green Brigades), edited by Andrzej Zwawa, has been in circulation since 1989 and campaigns radically against the destruction of the natural environment, which unfortunately is even more likely to occur in a transition country such as Poland. Zielone Brygady supports many pro-environmental activities, and its articles contribute to Polish society's understanding of Poland's environmental problems.
The alternative press has several advantages over mainstream publications. It can write about disturbing or unpopular topics without running the risk of losing its audience. It can play an important role in local communities, or it can cement dispersed, small circles of writers or activists. Many fine journalists began their careers in some art or anarchist "zine" from which they gained a sensitivity and responsibility for social problems. Although many of the alternative publishing enterprises prove to be very short-lived, once they perish, there are always new ones to take their place. The variety of themes being discussed, described and even fought against is a reflection of how democratized Polish society has become. Despite their transient anture, the readers remember them, and thus, their ideas impact on society as a whole.
Wojtek Kosc, 6 September 1999
Internet Links
All sites are in Polish unless otherwise stated.
Lampa i Iskra Boza: A comprehensive site, but a little outdated. A great deal of poems and some short stories.
Mac Pariadka: 58 articles on anarchism and related themes.
bruLion

FA-Art: If you want some information on FA-art in English click here.

Zielone Brygady: 138 back-issues to choose from.