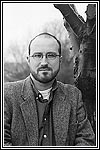 C Z E C H T E L E C O M M U N I C A T I O N S :
Czech Protest against
Telecom Monopoly
Czech Internet under threat
---
Andrew Stroehlein
Update: the latest information about the boycott and the planned protests. Events are moving fast, but here are the key details.
Over 70,000 signatures have been collected on the petition (English version here) protesting against planned price hikes by SPT Telecom, the Czech telecommunications monopoly. Over 800 firms are involved in one way or another.
Organizers of the protest met with Telecom representatives on Thursday, 12 November, but no agreement was reached. Another meeting is due to take place on Friday, 20 November.
The level of organization and involvement is impressive. Those who say that the Czech Republic has a weak civil society ought to look into this movement.
There is a call for a boycott of the SPT Telecom's services on Wednesday 18 November. That essentially includes all groundline telephones in the Republic.
Protest rallies will be held at the following locations:
Brno: 18 November at 1600 on Silinger Square (Silingrove namesti) in front of the Telecom building
Prague: 18 November at 1600 at the Holy Cross (Vrch Svateho Krize) near Olsanke namesti and just down the street from the Telecom building. Take the number 9 tram from Wenceslas Square towards Zizkov and get off at Olsanske namesti (when you see the Olsanka Hotel).
Additional English-language information about the protest:
One of the solutions now proposed by the protesters is to have a set monthly charge for all calls of 500 crowns (about 17 USD). The Central Europe Review proposed such a solution at the beginning of last week, though 500 crowns seems too high. If the US telecommunications providers can offer such a service for 5 to 10 dollars and still meet the much higher labor costs in the US, then there seems no reason why the Czech monopoly shouldn't be able to.
CNN has picked up the story and makes comparisons to a similar set of events in Spain.
The international InternetNews also ran a story in English here. It is now slightly outdated but offers some good background facts
Andrew Stroehlein, 16 November 1998